CARPET & UPHOLSTERY CLEANING SERVICES
1
Carpet Cleaning
We offer the best carpet cleaning experience our customers have ever had.
2
Pet Odor and Stain Removal
For animal lovers, but don't necessarily appreciate the accidents they have and the smells they leave in the carpet.
3
Upholstery Cleaning
From heavily soiled to light cleaning. We can clean all types of upholstery, even the most delicate of fabrics.

What is our mission?
---
At Carpet Clean Team we strive to provide the best carpet cleaning services in Boise, Meridian and Nampa. We are committed to creating a clean and safe environment for our customers.
Read more

What is our guarantee?
---
You will get the most thorough cleaning you have ever seen or I will clean it again for FREE. If you are still not pleased for any reason, I will refund all your money.
Please keep in mind three things regarding the guarantee. I cannot perform carpet miracles. Cleaning the carpet will not fix wear and tear, pet damage and stains.
Contact Us
We work hard to make your carpets and upholsteries clean

Quality Cleaning Solutions
We use only the best cleaning solutions in the industry. We clean and extract the carpet with a hot (200 to 250 degree) water solution.

Continued Education
We are continually researching the latest techniques and procedures for our customers.

Effective Communication
We strive to create clarity and understanding about our process with our customers.

Pro-Active Approach
We provide options for your custom cleaning needs.
---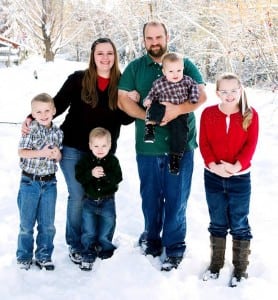 Why choose Carpet Clean Team?
When choosing a carpet cleaner you are looking for someone to make your home clean and comfortable. This is your safe haven from the outside world. We respect that and take great care for you and your concerns.
My family has been in Idaho for 4 generations. My dad had a carpet cleaning business for 30 yrs. I am proud of that history. You can be confident that our word is our bond and that we understand your cleaning needs.
If you live in Boise, Meridian, Nampa, or the surrounding areas we want to be your carpet cleaning experts.
Thank you for considering Carpet Clean Team when it comes to cleaning your home.
What is our cleaning process?
Truck mounted hot water extraction (steam cleaning) is the Clean Team's cleaning method of choice. Steam cleaning the method that all carpet manufacturers require to maintain their warranty. It is the most thorough and powerful process available in the carpet cleaning industry.